Quality and Sustainability
From the best
grain of corn, the best flours
The care of quality starts from the earliest stage of our activity. And this is because to get the best flours, it's absolutely necessary for us to start from a food grade and traceable corn having an high quality profile.
Our flours come from white and yellow corn supplied by the best farmers of Triveneto (North-East of Italy), with which we have long lasting relationships based on collaboration and professionalism.
In our internal laboratory all incoming raw materials are daily carefully checked; the modern technologies of our plants, among which a modern optical sorter, assure us that in the production  process flow are processed only sound and free from impurities corn grains.
Products checked at every stage of process
Starting from the de-germination, than the refining, the storage and the shipping,we carefully monitor our processes and the conformity of our final products to internal standards and to the standards of our clients.
In compliance with a strict analytical plan and dedicated procedures of sampling, we perform more than 100 analyses per year at accredited external laboratories, to detect more than 700 contaminants; this let us to validate our processes and regularly guarantee the health safety of our flours.
For more than 15 years, we have voluntarily chosen to certify our safety and quality food management system, complying with a regulatory system internationally recognized. The company is now certified by a third party according to integrated standard FSSC 22000, recognized by GFSI (Global Food Safety Initiative).
Moreover, since 2012, we are part of Assobirra (National association of breweries and maltsters) Approved Mills for the supply of high quality corn grits to the main Italian breweries.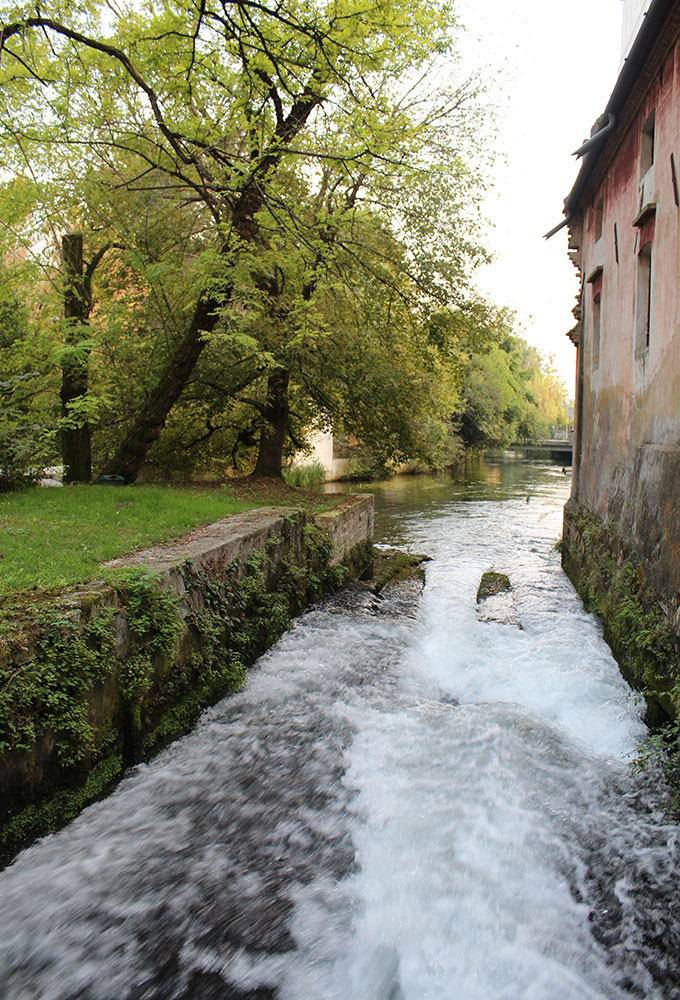 The water,
a valuable ally
We've always used the prime location of our mill along the banks of Storga river, to keep an historic turbine working, which is able to generate, thanks to the water, a driving nominal force of 30Kwatt/h. The green energy produced is still powering our mill, contributing up to 15% of our energy need.
For us the sustainability is a natural choice!